RSS-Feed
Die News als RSS-Feed?

News Suche
3. Nachwuchsband Contest
Newcomer Stage
Metal Only Merchandising
Metal Only Amazon Shop

Live-Interviews 2017
Live-Interviews im Januar

13.01.17
Godskill
27.01.17
Bloodspot
Live-Interviews im Februar
10.02.17
Spectral
Live-Interviews im März
03.03.17
Thormesis
10.03.17
Vendetta
31.03.17
Incordia
Live-Interviews im April
07.04.17
T.B.A.
14.04.17
Sober Truth
28.04.17
Nihilation
Live-Interviews im Mai
 
12.05.17
T.B.A.
19.05.17
T.B.A.
26.05.17
Ardent Spirits

 

Live-Interviews im Juni

 

02.06.17
T.B.A.
09.06.17
T.B.A.
16.06.17
T.B.A.
23.06.17
T.B.A.

 

Alle Angaben ohne Gewaehr
Supporter
FARSOT geben Release-Datum ihres neuen Albums bekannt!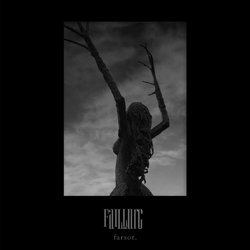 Die deutschen Avantgarde-Black-Metaller FARSOT haben nun endlich das Erscheinungsdatum ihres nächsten Albums verlautbart.
"FAIL-LURE" soll am 21. April 2017 via Prophecy Productions veröffentlicht werden.

Die Tracklist liest sich wie folgt:

I - Vitriolic
II - Circular Stains
III - With Obsidian Hands
IV - Undercurrents
V - The Antagonist
VI - A Hundred to Nothing

Link: Metal1.info



GRAND MASSIVE: neues Video online!





Bombastischer Sound, großartige Riffs und vernichtende Grooves!
GRAND MASSIVE veröffentlichen ein Video zu "Taurus", einem Song des aktuellen Albums "III".

Link: Stormbringer.at



QUIET RIOT: kündigen neues Album an!

QUIET RIOT kündigen ein neues Album an mit dem Titel "Road Rage" welches am 21 April via Frontiers Music veröffentlicht wird.

Hier der Originaltext:
Famously known as the first heavy metal band to top the pop charts, the Los Angeles quartet became a global sensation thanks to their monstrous smash hit 1983 album, "Metal Health." The band now continues their historic journey in 2017 with founding member and drummer Frankie Banali who, on this new release is joined by veteran bassist Chuck Wright (who has been in and out of QUIET RIOT since 1982) and guitarist Alex Grossi (who has been handling his duties since 2004,) together with new vocalist Seann Nicols.

"I'm very excited about the release of 'Road Rage' on Frontiers Music Srl, which is the first official QUIET RIOT release in eleven years. It contains all newly written and recorded original songs. We stayed true to the great tradition and sound of QUIET RIOT while at the same time always moving musically forward," says founding member Frankie Banali.

Frankie Banali's history with QUIET RIOT spans over 34 years and he has the distinction of being the only member of QUIET RIOT to have recorded on every single QUIET RIOT release from 1983's METAL HEALTH through 2017's "Road Rage". After nearly ten years since the loss of his friend and co-founding member and bandmate Kevin DuBrow, and with careful consideration, soul searching and with the blessings and support of Kevin DuBrow's family, Frankie has moved forward with the band to bring the fans "Road Rage."

Musically, "Road Rage" offers exactly what you would expect from QUIET RIOT. Arena ready hard rock with strong hooks and infectious riffs, along with maturity in the songwriting that only a band with such a history and pedigree can offer.

QUIET RIOT are back stronger than ever, in perfect METAL HEALTH with the new album, "Road Rage"!
Catch them on the road this summer!

Road Rage Track Listing:

01. Nothing But Trouble
02. Let It Go
03. Snake Charmer
04. Hey Lil' Sister
05. I Don't Need You Anymore
06. Sledge Hammer
07. Never You Mind
08. Empty Rooms
09. Dirty Money
10. The Seeker
11. Road Rage

QUIET RIOT sind:

Frankie Banali - drums
Alex Grossi - guitars
Chuck Wright - bass guitar
Seann Nicols - vocals

Link: Stormbringer.at



NAGLFAR arbeiten an neuem Album!





Nachdem es um die Melodic-Black-Metaller NAGLFAR lange still war, haben die Schweden fast ein Jahr nach ihrem letzten Post dort via Facebook ein sehr konkretes Lebenszeichen von sich gegeben.
Unter dem Kommentar "Slowly it takes form?" postete die Band dort ein kurzes Handyvideo, das einen Bildschirm mit Mixing-Software zeigt - dazu gibt es bereits einige neue Takte zu hören!

Link: Metal1.info



BATTLE BEAST präsentieren Track-by-Track-Clip!





Die Finnen von BATTLE BEAST haben im Vorfeld der Veröffentlichung ihrer neuen Studioscheibe "Bringer Of Pain" ein erstes Track-by-Track-Video zu den ersten vier Songs online gestellt.
Das Album erscheint am 17. Februar via Nuclear Blast.

Link: Metal1.info



EDENBRIDGE zeigen Video zu "The Moment Is Now"!





Die Symphonic-Metaller von EDENBRIDGE haben einen Video-Clip zu ihrem Song "The Moment Is Now" ins Netz gestellt.
Der Track stammt vom anstehenden Studioalbum "The Great Momentum", das am kommenden Freitag, dem 17. Februar via SPV in die Läden kommt.

Link: Metal1.info



Nergal-Projekt ME AND THAT MAN mit neuem Song!





Pünktlich zum Valentinstag veröffentlichen ME AND THAT MAN, das Country-Rock-Projekt von Behemoth-Fronter Nergal und dem britisch-polnischen Rockmusiker John Porter hat, den Track "Ain't Much Loving" mit einem dazugehörigen Video.
Der Song entstammt dem für den 24.03.17 angekündigten Debüt-Album "Songs Of Love And Death".

Link: Metal1.info



NILE: Dallas Toler-Wade steigt aus, Ersatz bereits gefunden!

Seit 1996 gehörte Dallas Toler-Wade der Technical-Death-Metal-Band NILE aus South Carolina an.
Nach über 20 Jahren verlässt der Gitarrist und Guttural-Vocalist nun die Band, um sich "seinen Plänen und Aufnahmen zu widmen", wie er selbst kürzlich preisgab.
Ersetzt wird er von Brian Kingsland der ebenfalls aus South Carolina stammenden Black-Metal-Band Enthean.
Das neue Album NILEs wurde für 2018 angekündigt.

Link: Metal1.info



PLACE VENDOME streamen "Close To The Sun"!





PLACE VENDOME um Ex-Helloween-Lead-Sänger Michael Kiske haben bereits jetzt einen Audio-Stream des Tracks "Close To The Sun" veröffentlicht, der den gleichen Namen wie das Album trägt, das am 24.02.2017 erscheint.

Link: Metal1.info



OTUS zeigen Artwork!





Die italienische Doom-/Sludge-Band OTUS hat das Artwork des neuen Albums "7.83Hz" veröffentlicht, das am 20. März über Argonauta Records erscheinen wird.
Außerdem gibt es mit "Avidya" bereits die erste Single daraus zu hören.

Tracklist:
01. Avidya
02. Last Of The Four
03. Echoes And Evocations
04. Phurba
05. Thetra Synchrony
06. 7.83Hz
07. Black Lotus
08. Alpha Phase
09. Res Cogitans, Res Extensa

Link: Metal1.info



Seiten (1743): 1 [2] 3 4 5

On Air
Aktuelle Reviews Online!
Metal Only Radio Player
Per Web Player hoeren?
Klick mich!
Eigener Player?
Klicke auf das Logo!
Winamp
Windows Media Player
Winamp 32 kbp/s aac+

Weitere Player gibt es unter dem Menuepunkt "Stream"
Phonostar Web Player
Donation
Metal Only Facebook
JUZ ANDERNACH 2017
Debauchery vs. Blood God
GRAVE DIGGER IM JUZ 2017
KNORKATOR IM JUZ 2017
M.I.S.E. Warm up 2017
M.I.S.E. Open Air 2017
Metal Frenzy 2017
Radio.de Top 10 Sender